Chattanooga Trail Relay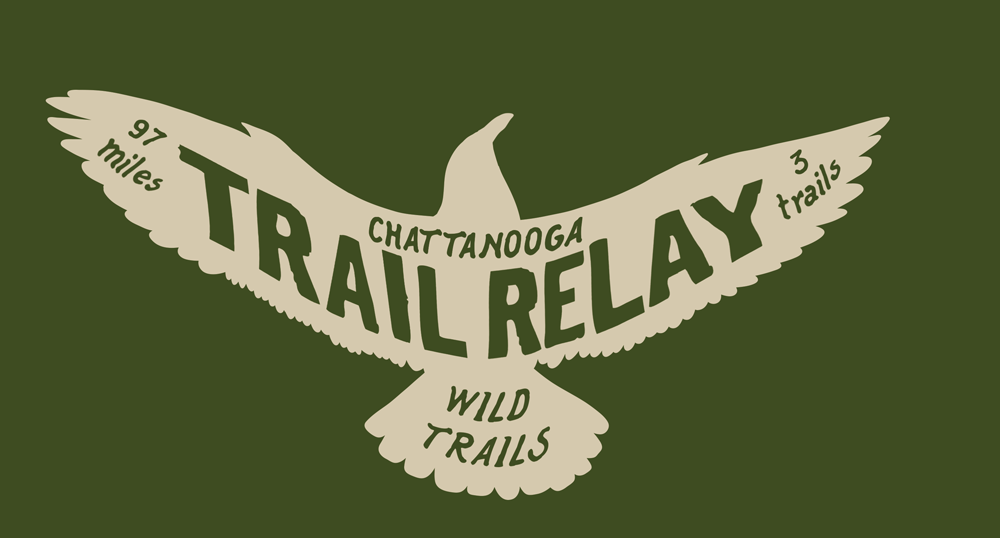 The main parking lot at the amazing Enterprise South Nature Park will be transformed into a giant camp and outdoor restaurant to serve as the headquarters and transition area for one of the best trail running events in the southeast! This is a 97 mile race that includes three separate trail loops. Each loop must be completed six times by each team. See the Race Details below for all of the facts. Don't miss out on this epic adventure!
Every team MUST complete each of the three trail loops six times:
Any team hoping to win one of the team awards must have all of the team members compete equally. This means that each member of your team MUST run each loop once.
Membership to Wild Trails at the Wild Access level ($100 and above) earns a 10% discount. Click HERE for details.
Date: TBD
Start Time: 6pm EST Start (19 hour cut off time)
Cost: 
$600 per team with shirt* for each runner until 11/24 at Noon EST. Race day is $700 (no shirt) if not sold out. 40 team limit. 
*Race Shirts (unisex, high tech tri-blend) – You may be able to purchase one race day after the race for $20
Location: Enterprise South Nature Park, Chattanooga, TN

Please note that we have changed our race fee policy. We no longer have a price increase one month out. This has been primarily due to encouraging runners to sign up early in order to gain a more accurate size and count for the race shirts. Now, there is no price bump. However, you will not get a shirt on race day if you register after November 24. Will will likely have have extras for purchase on race day and we will place another shirt order after the race.