CPR Race (Climb, Paddle, Run)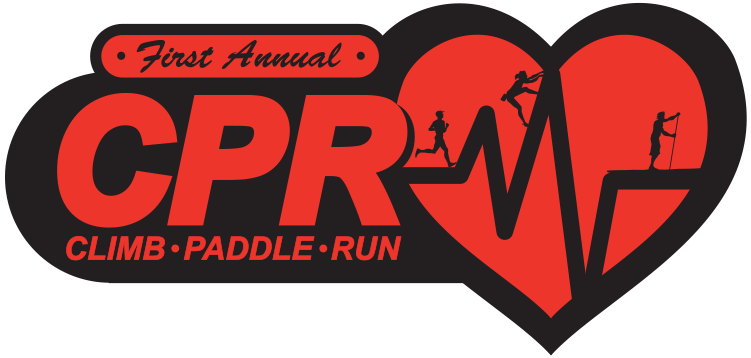 Finally a triathlon that is geared for the true outdoor adventurer–the climber, paddler and runner–and the only multi-sport race where the top climber has just as much a chance of winning as any other sport!
Each athlete will show up prior to the race with paddle board or kayak at Ross's Landing. Boards and boats will have a sticker applied with the athletes' race number. Board and boat security will be maintained. All athletes must have climbing experience and must bring their own harness and climbing shoes. The athletes will be seeded with the fastest climbers going first. The clock for each athlete starts when the previous climber begins the 3rd route. If the athlete falls while climbing, he/she must descend and move onto the next climb. Each fall is given a 5 minute penalty. Every route must be attempted. Upon completion of the climbing, the athlete must transition into running shoes and must leave harness and shoes in a bag that they provide and we will keep them safe until the finish.
The athlete then runs down to the water and paddles downstream to Baylor High School. Maps will be provided. The athlete must take all running gear, nutrition and hydration for the paddle and the run with them on the water. There are no aid stations but there will be water only at the end of the paddle. The run is an open course and everyone must obey all traffic laws. The runner chooses whatever route they want to get back to High Point Climbing Gym with three exceptions: No one can run through the Cherokee tunnel or at any point on Hwy 27 and everyone must cross the river via the Walnut Street Bridge. The finish line is the edge of the sidewalk in front of High Point Climbing Gym. Chattanooga Brewing Company is sponsoring the after event party up on the outside deck with several beverage choices and burgers.
Race Details
Date: Saturday, October 8th 2016
Start Time: Time trial event with the fastest climber going first at 8am (EST)
Distances: Climb 5 routes at High Point Gym, Paddle 8 miles to Baylor H.S., then run 8 miles back to start/finish
Start/Finish Location: High Point Climbing and Fitness